In today's edition of What I Wore This Week, Maleana Davis shares her past five days — including bucket hats and piling up jewelry.
I love being comfortable and wearing a variety of colors. Even though I spend most of my time in my apartment on Zoom, I try to have fun with my look but keep it casual. During this time of working from home, I have definitely noticed that I feel better actually waking up earlier and spending more time prepping for a virtual meeting day.
I've always been attracted to a variety of colors and prints. Even when I'm in most of the day, I try to keep my look real, so I still like to wear anything bright and cheerful.
I like comfort in what I wear, so I will always choose a pair of sneakers over a pair of sandals or heels. Comfort is always the most important thing to me; what I wear at home, I will most likely wear if I go out. So here's a glimpse into my laid-back yet colorful week.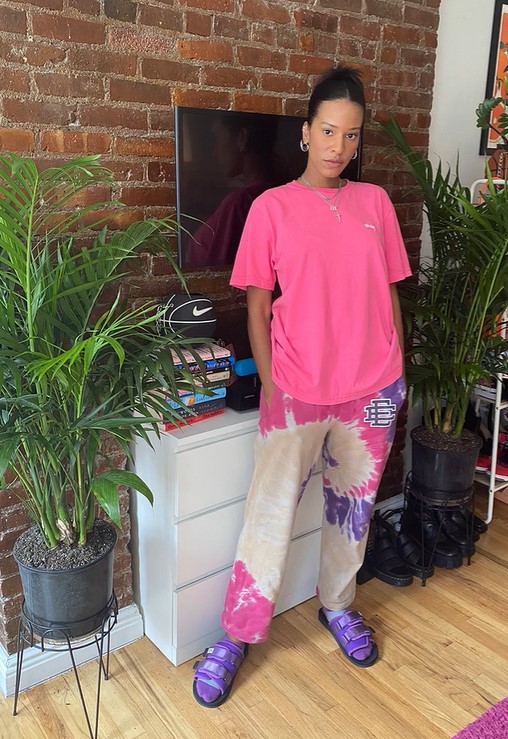 Monday
My day starts very early on Monday, so I tend to keep it relaxed and comfortable. I usually wear a t-shirt, tight pants, and a bun. I love jewelry, so I always wear a few necklaces, lots of earrings and rings. Then I'll make some coffee, and that's the continuous Zoom meetings of the day.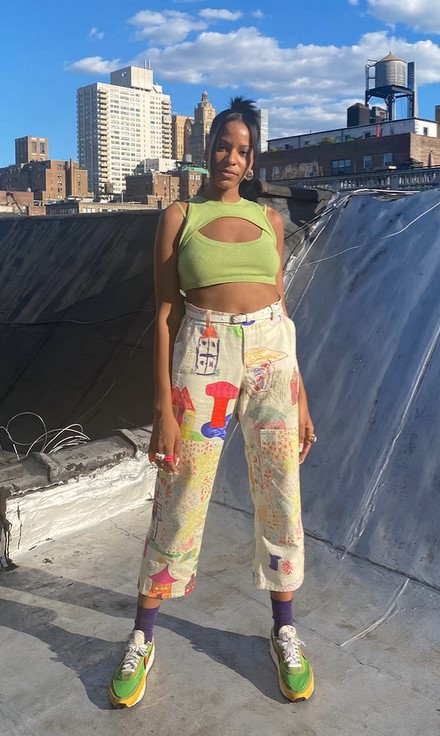 Tuesday
It was a beautiful day, so I put on a crop top, some patterned pants and then hung out on a friend's roof. La Manso has a lot of fun hoops that I love stacked on top of each other. The Nike x Sacai sneakers are my favorite, so I wear them most days!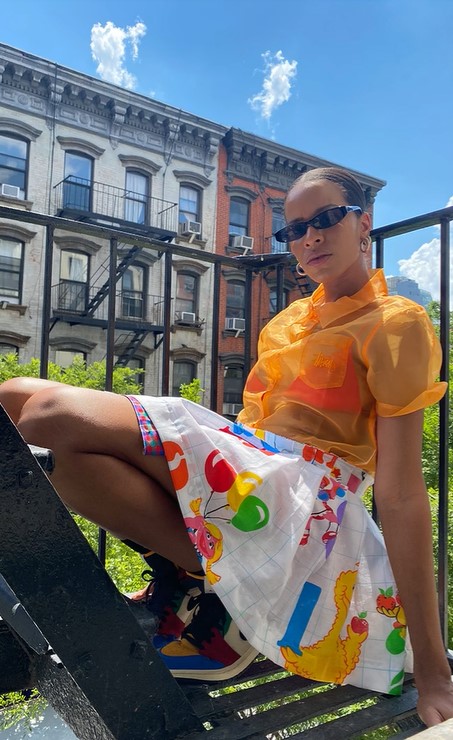 Wednesday
It's particularly hot today, so I try to stay cool with a gorgeous dress and flared skirt. I don't like carrying a purse or bag, so I usually stuff everything in my pocket. But on those rare days when I don't have a bag, the small Telfar shopping bag is an easy accessory to add without being too big or uncomfortable to carry. I usually just have my phone, wallet, and lip gloss to easily stuff inside.